Company-owned or BYOD? What is a device policy?
It's been a couple of years since you last replaced your employee's laptop and he's complaining that his new software isn't working properly. It is time to replace the machine, but how do we approach this issue? There are plenty of different device policies, but let's explore the most common types:
BYOD.
BYOD (bring your own device) is one of the most well-known device policies in business. Under a BYOD policy, employees bring their personal devices to the office and use them for work-related tasks. The device still needs to be approved, and the device still needs to be managed, but some employees prefer this approach as they are more comfortable with there own devices.
Employees also carry all the responsibility of keeping the device safe and secure, including not risking business information by using public wifi or using applications to do any illegal activities.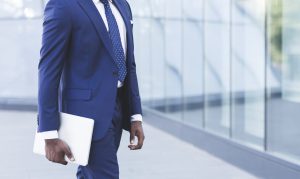 Company-owned.
Businesses have the most control over their devices under a company-owned policy. They maintain ownership of the mobile devices and set them up to ensure device and data security. Company-managed devices are the easy to secure, since the enterprise can lock them down effectively beforehand. There are sub-types to company-owned devices, such as CYOD and COPE, so working with your IT team will be important in determining which approach would suit your business.
Many businesses use a combination of policies, or no policy at all. Planning your device policy with your team will help make sure that device purchasing, security, and management is effective. Contact us for more information and assistance with your device policy planning.
Have any advice on device policies? Leave a comment below, you may help someone out!