Hopefully you're aware of the risks of fake accounts on social media. Accounts are created to catfish; con people out of money; and for other kinds of exploitation.
But did you know that fake accounts can be created for other services too?
Most of the businesses we interact with now need you to create an account. Think food ordering, online shopping, maybe even for businesses like yours.
But what's the harm in that, right? These fakes won't be creating accounts on your website to trick you into anything. They won't be able to access your products or services for free. Aside from creating spam in your CRM, what's the problem?
Actually, these fake accounts can result in huge fraud. Recently, for example, the US Secret Service announced it had recovered $2 billion in fraudulent Covid-19 relief claims.
And it's on the rise, because there are now software tools which automate account creation and mask real identities.
In the world of retail, bots exist to buy up limited edition or highly desired items, with a view to reselling them for a higher price. And the lengths these bots go to, in order to make fake email accounts look like real humans is incredible.
They sign up to mailing lists, send emails, watch YouTube videos, all to build up normal email account activity, before creating accounts with the desired retailer, ready for the drop.
When the item is released, these bots are all logged in and checking out at the same time, making it next to impossible for real humans to make a purchase.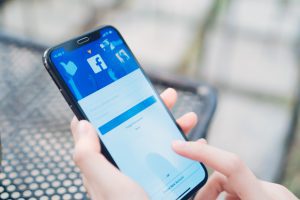 While this may not directly affect your business in this way, it's making it very difficult for all of us to be recognised as real individuals online. It may be only a matter of time before this is recognised as a form of fraud.
Have you considered how fake account fraud could affect your business? Perhaps it's time to take a look at the way accounts are created to do business with you.
Contact us now or book a session with us here.
We would love to help you out!
Follow us on Facebook and LinkedIn!