As ridiculous as it may sound, a "door" being left open on your website can cause havoc. 47% of all hacked websites have a door left open by the hacker (that means they leave a way for other hackers to get in). And this is how your site can be exploited again and again.

Not all attacks on your website are targeted. Hackers employ automated tools which look for vulnerabilities: Bad security; sites that haven't been updated; out–of–date plugins. So it's really important that you include your website in your cyber security planning. Especially if you use WordPress, which is great, but leaves you at high risk of attack due to third party plugins. 
How do you keep your website from being hacked?
• Always run updates as soon as they're available. Use trustworthy hosting and security providers – don't simply choose based on cost.
• Make sure you have the relevant security plugins and learn about how the security plugin ecosystem works.
• Consider outsourcing the problem to an expert. Many good IT support providers will be able to keep your website protected and secure.
• Ensure your SSL certificate is kept up-to-date.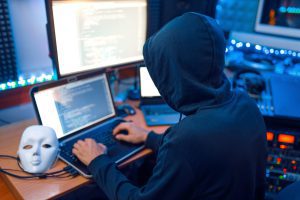 Can we help you by not having your website hacked?

If you don't understand most of what was said above about hacked websites, don't worry. This is not something you should stress about. We are the tech experts and can assist in securing your website. 
Contact us now or book a session with us here.
We would love to help you out!
Follow us on Facebook and LinkedIn!