Because of the pandemic, ALL businesses had to rethink their strategy and implement new ways of working to fit our changed world. While many costs had to be taken in account, one of the biggest costs has been IT. You might have already drastically changed your working environment by allowing your employees the option to work from home. Some business owners have decided to close physical offices completely and communicate & collaborate over Microsoft Teams.

The question is: Do you have a new IT plan and budget for the rest of this year, and into 2022?

Here's

some interesting stats
 – 76% of businesses are planning long term changes to their IT, thanks to Covid–19. For half of those, it'll be to make flexible working permanent.

 – 30% of businesses will be using their IT budget on training to support their remote workers.

 – 33% plan to improve their security, risk and governance.

What will your company focus on for 2022? Will you need to improve your own cyber security measures to include a permanent work from home policy? Will you require better ways for your teams to communicate, share files and work on projects?

Or perhaps you'll need to invest in more cloud services?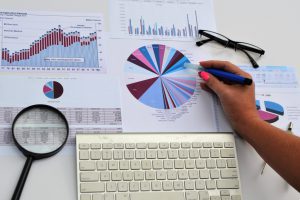 Here's what we think
If you don't have an IT professional involved in your company right now, you should really consider speaking to one. IT experts have been in the tech game for a long time and can help you elevate your business by planning, budgeting, and implementing the right technology by making the correct decisions. You need an IT plan!
If you don't have someone to talk to, then contact us now for assistance. We would love to help you!
Follow us on Facebook and LinkedIn!