Are you excited to use Windows 11? We downloaded a preview release and are pretty impressed with it. The new Microsoft operating system looks really sleek. It's curvy, modern looking, and a definite upgrade on our beloved Windows 10. There are lots of new features, such as integrated Teams, and widgets that can be accessed directly from the taskbar. Oh, and you can use Android apps on your PC for the first time!

You can buy Windows 11 from October 20, or wait for a free upgrade sometime next year.

However, there's a "but".

Windows 11 won't run on all PCs. There's a strict list of hardware requirements. Let me get slightly technical with you for a second.
To

run

Windows

11,

your

PC

must

have
• A 1GHz, 64–bit processor with two or more cores
• Minimum 8GB of RAM to run smoothly, the same for Windows 10
• At least 64GB of storage
• And a Trusted Platform Model (TPM) chip, which is a security chip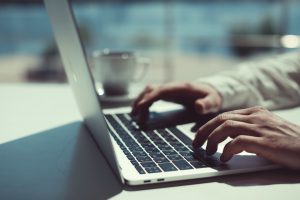 Here's what we recommend
Don't worry if you don't understand anything I wrote there. It just means you need a modern machine. So, if you have upgraded or replaced your device within the last 2 years, you should be good!

Would you like our team to check your machines to see if they can run Windows 11? Contact us now or book a session with us here and we can do a hardware evaluation on your users PC's.
We would love to help you out!
Follow us on Facebook and LinkedIn!