Happy Patch Tuesday! – Yes, that is an actual thing.
Did you know that some software companies, including Microsoft, release their updates and patches on a Tuesday? This practice started at Microsoft in 2003 and has continued to this day. Scheduled updates and patches allow software developers to fix bugs, release new features, etc., but if your software is working fine, then do you really need to constantly update it?
Patches are good, compliance is better.
Different industries require different levels of security and privacy compliance, but everyone does need to follow a basic set of rules. In South Africa, this includes the POPI Act, in Europe it would be the GDPR, etc. Patch management actually helps you achieve these and other regulatory requirements. This is because of the software vulnerabilities that are closed before they can become a problem for your devices.
Regulatory bodies that require proper patch management include PCI DSS and HIPAA. Following the regulations set out by these bodies will ensure that your data systems are protected and that if something did have to happen to the data, it wouldn't be because of not running an update.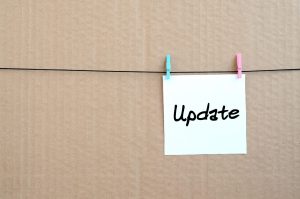 What is proper Patch Management?
Patch management consists of scanning your devices on a network for missing software updates, known as "patches", and fixing the problem by deploying those patches as soon as they become available. Proper patch management would also include testing the patches before deployment, which would help mitigate the "this update broke this function" problem that does happen from time-to-time.
Running updates will greatly improve your business security defenses by fixing any vulnerabilities and bugs in your software and operating systems. So are updates really that important? Yes, yes they are.
Find out how our RMM tools can ensure that your devices are always patched and up-to-date, helping you stay compliant and protected!
Leave a comment below if you have any more tips about staying compliant, you may help someone out!