Teams calling, bringing voice to your collaboration.
Microsoft Teams has now been around for a while but has seen a massive increase in users since February of this year. It has allowed users the ability to work from anywhere, using any device, keeping businesses running during this difficult time. Businesses have struggled to keep their voice communications running while not having someone at the office to answer them. Our Teams calling integration solves this problem:
Available, always.
Many businesses do not want to change the current telephony and PBX systems that they have in place as the capital outlay can be expensive, but they also want to increase efficiency and remote capabilities. We have developed a system that allows the best of both worlds.
Keep your current system and extend it with Microsoft Teams. Make and receive calls on any device your users have Teams installed on, from any location, and at any time.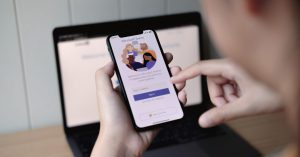 Not sure about it yet?
We are more than happy to offer any new clients the opportunity to review and test the Teams calling integration. We are available to schedule a free remote demo and a free 30 day trial for up to 25 users per business. If you are interested, contact us to take advantage of the advanced central business tool available now.
Have any questions about Teams and the calling integration? Leave a comment below and we can help you out.