Now 2020 is finally over (hooray), what plans do you have for your business this year? If you have ambitions to grow, you must have an IT strategy in place that will help you make the best use of technology to support your business goals.
Why create an IT strategy?
An IT strategy shouldn't be a purely technical document. The best IT strategies can be shared widely across the business (and be fully understood). With input from different departments, a good IT strategy will improve processes, and make sure that sufficient IT resources are planned for your whole business. A good strategy should guide how you invest in IT in the future to make sure that the technology you use helps you hit your business goals. It will also help to prevent the risk of your staff running into stupid IT issues that slow them down and cause frustration.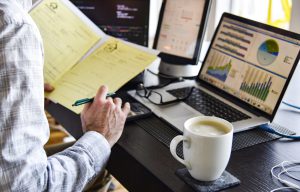 Can we help you create your IT strategy? Contact us now and we will get in touch to assist you.
Have any tips on how to plan your IT strategy in 2021? Leave a comment below, you may just help someone out!